Dr. Harry Sangha
Dentist Dr. Harry Sangha is dedicated to providing comprehensive, personalized dental care to the patients of Family Dental Care Kitsilano - Dr. Harry Sangha Dentistry in Vancouver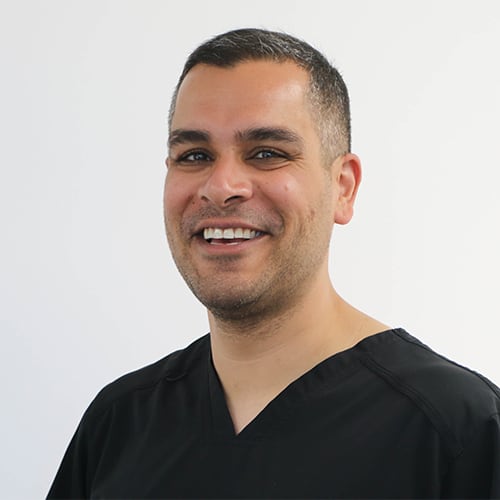 Dr. Harry Sangha
General Dentist
DMD, University of British Columbia
Meet Dr. Sangha
After graduating with a Doctor of Medical Dentistry (DMD) from University of British Columbia in 2005, he made the decision to immediately relocate to Northern BC to care for underserved and less privileged communities with little access to adequate dental care.
In 2006, Dr. Sangha married and moved to Eastern Ontario where he lived and worked for two years, until returning to BC to practice in Chilliwack for the duration of 2008. After researching extensively for the perfect fit, he purchased his current practice in Kitsilano, Vancouver – close to his alma mater where it all began.
Dr. Sangha is currently involved in many study clubs, including the British Columbia Institute of Oral Implantology and the Bites Institute. Dr. Sangha is also a member of the Vancouver Dental Education Centre (VDEC) and is an instructor at the Frontier Dental Institute. He completed his Core I at the prestigious Las Vegas Institute (LVI). He shares his expertise by performing difficult extractions at other clinics in the Vancouver area.
Dr. Sangha is passionate about his Vancouver dental practice and team, and enjoys living and working in the community of Kitsilano and all the pluses that come with it. In the late fall and winter months, he's a thrill-seeking snowboarder and diehard SF 49ers fan. In the summer season he enjoys shooting hoops, cycling, running and taking his son for extra long walks until he falls asleep.